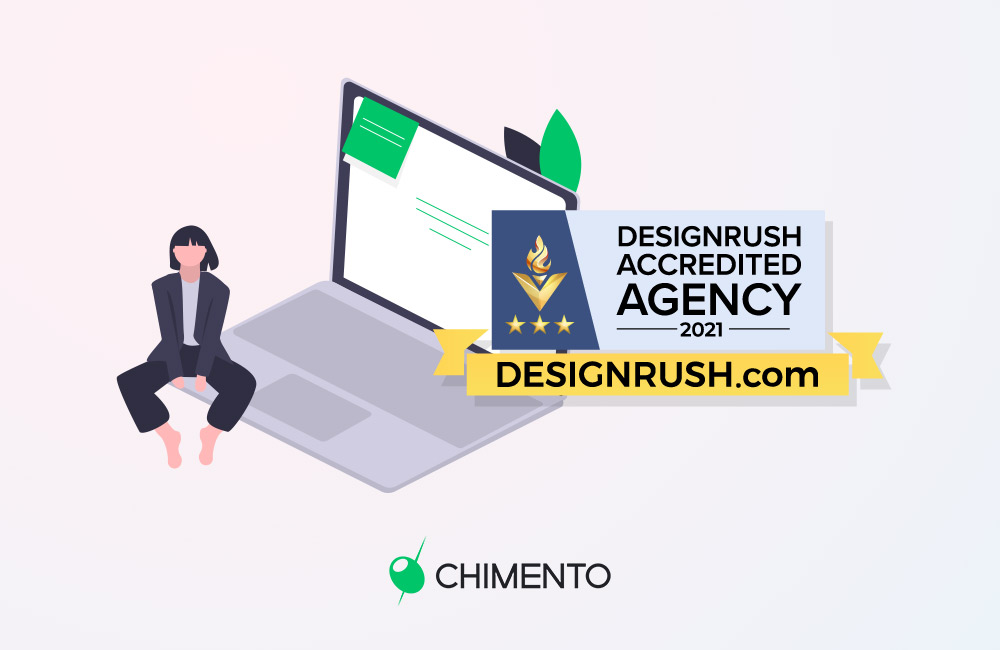 Chimento Agency Ranked Among Top Web Design Companies in Columbus
Chimento Agency has been ranked first in the Top 10 Columbus Web Design Companies in 2021 by DesignRush.
DesignRush specializes in providing guided recommendations and brand information to consumers around the world. Their local lists offer ratings and reports on agencies, e-commerce and marketing companies, and technology firms in users' cities.
Chimento Agency appears in the ranked list along with other high-profile companies in Columbus, Ohio, including Blackletter, Dynamit and Cynexis Media. The rankings factor cost, reviews, previous portfolio projects, and more for proper comparisons.
Founded in 2017, Chimento offers bespoke branding and design solutions for small businesses in Central Ohio and across the United States. All services are fully customized to meet each client's unique requirements, from websites to business cards to ads on social media.
Various clients of Chimento include AccuPOS, a point of sale software and systems company based in Columbus; MoBo Entertainment, a streaming service for independent filmmakers; and the NEW Women's Business Center, a non-profit program supporting entrepreneurs in Los Angeles.
Additionally, DesignRush ranked Chimento Agency third in their Top Digital Marketing Agencies in Columbus, Ohio list, which promotes agencies offering online marketing and advertising services.