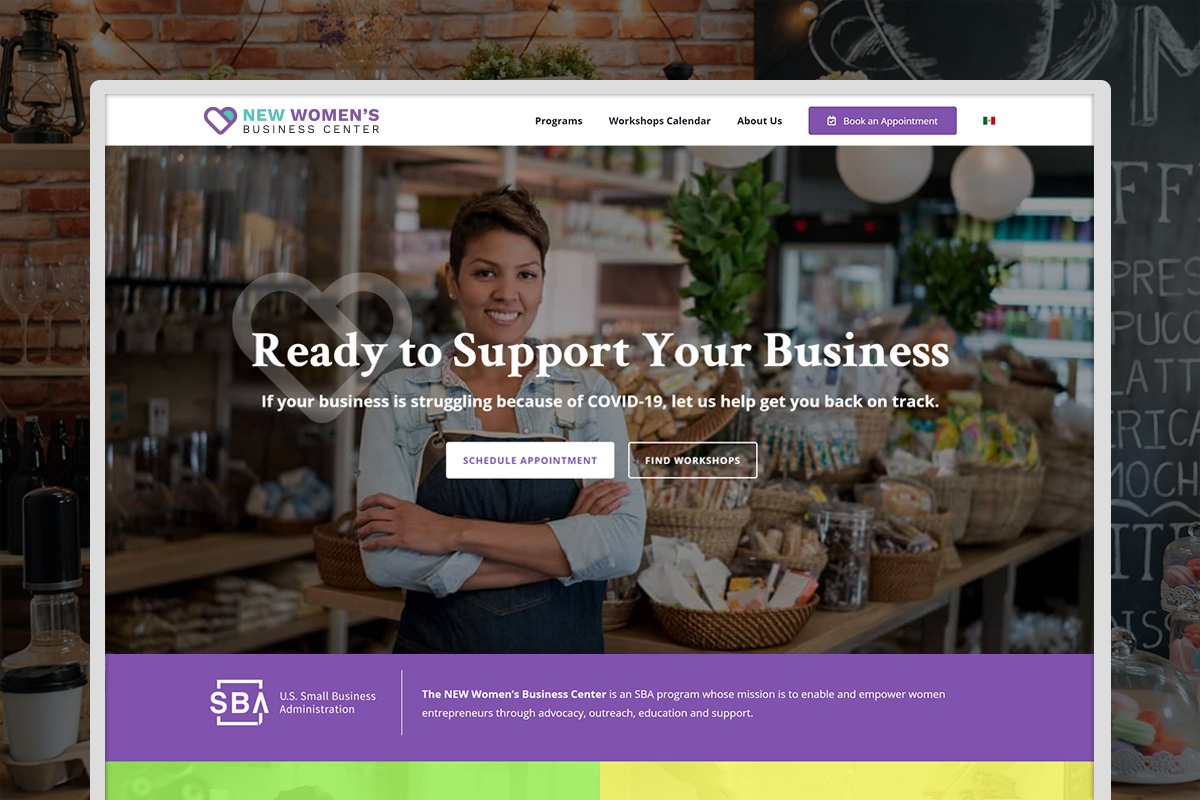 NEW Women's Business Center
Branding and website design for a small business community development organization in Los Angeles.
About the Project
New Economics for Women, a Latina community-focused organization based in Los Angeles, CA, approached CHIMENTO Agency to design a brand and website for their new SBA Women's Business Center program. The program needed elements for local outreach to various groups and businesses, an events calendar with the latest hosted workshops, and ongoing consulting.
CHIMENTO rapidly built a website which, in its first month live, gained over 3,700 new users and achieved beyond expected event and member registrations. The site sits atop the WordPress platform and employs database-driven English-Spanish page translations, a community calendar, a full-featured restaurant directory, donation functionality, and on-site appointment scheduling. Various services integrate seamlessly and make a smooth visitor experience.
CHIMENTO also developed an approachable brand that can reach its target demographic and appeal to a wide range of cultures and entrepreneurs in the small business market. A flattering color palette and bold, simple iconography pair with a unique logo that can fit nicely into a box or instantly stand out on an overflowing partnership page.
Our team members have also collaborated with WBC staff to host web design workshops and offer free consulting to business owners. We are proud of our work for the NEW Women's Business Center, and look forward to many years of strong partnership among the small business community in Los Angeles.
Project Highlights
First month active, the website generated over 3,700 new users
In first four months, site achieved over 2,600 event registrations and 640 1-on-1 consulting appointments
Integrations with Setmore, Eventbrite, PayPal, and ConstantContact
Unique programs for restaurants, fashion groups, Spanish-speaking members, and more
Professional translations for English and Spanish webpages