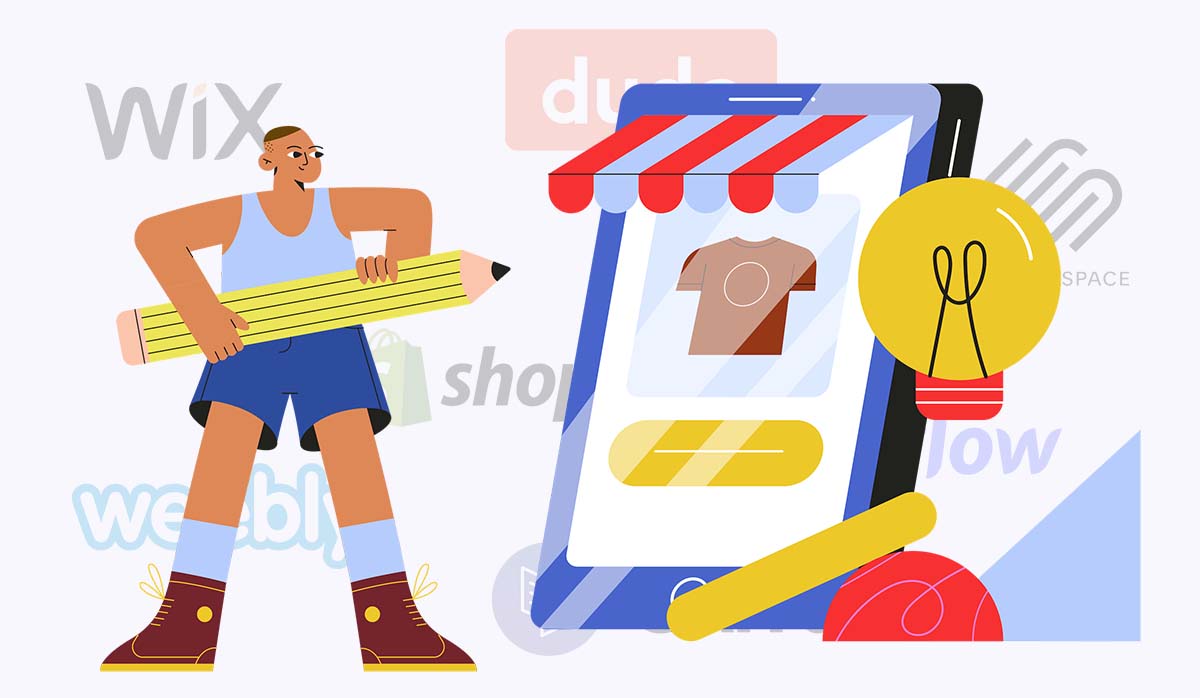 The Truth about Site Builders and Your Online Business
Site builders make it easy for entrepreneurs in any industry to get a website up and running quickly. With all the advantages, it's easy to gloss over some of the truths to site builders that not everyone knows.
In this post, you'll get exposed to some of the lesser-known facts about site builders and how they affect your online business.
The Dangers of Using Site Builders
A wave of new site-building technology has allowed almost anyone to conceptualize and build their very own website. Tools like Wix, Weebly, Squarespace, Shopify, and others make it incredibly easy to drag and drop elements onto a webpage to customize it for your business.
Although these tools are easy to use, they come with some hidden truths that have significant consequences for your business.
You Don't Actually Own Your Site
Even if you pay for your own domain name, hosting, and annual plan, the hard truth is you still don't own your site if you have used a website builder for small business.
The builder platform actually keeps your website if you were to ever leave or transition to a different service. You will still own all the images you've taken or the copy you've written, but the actual design cannot be exported.
If the builder ends up closing shop or you want to transfer everything to a new platform, you will have to design a new site from scratch.
Terms Of Service Issues
Website builders are constantly updating their terms of service, which can have a major impact on your business without you even realizing it.
If your site falls out of compliance with a change in the terms of service, your site could be taken down without notice. You won't be able to download your site or transfer it before losing everything.
Paywall Features
Many site builders have very basic features included in low-level plans. In order to get more functionality, you'll have to upgrade to one of the higher plans.
Do your research before choosing a platform to ensure it has all the features your business needs. Learning the platform doesn't have the features your business requires after you have built it will result in wasted time and money.
Lack of Integrations
Some of the tools your business is already using might not work well with your website builder. The developer partnerships the platform has and the different API connections it allows will determine what can and cannot be integrated.
You may find that you need to switch to a different tool or website builder down the road just to get the integrations you want, costing you even more time and money.
The Dangers of Open Source Tools
The choice between site builder vs CMS systems involves careful consideration. Open-source CMS systems include platforms like WordPress, Magento, WooCommerce, and Drupal. While these platforms allow more customization, they have their own disadvantages you need to be aware of.
Not User Friendly
Unless you have a background in website development, using an open-source builder may be harder to use. There is more technical knowledge required to set up plugins, connect hosting accounts, and customize your design.
Operating Costs Add Up
Open-source builders often require the use of a developer or tools that have a monthly cost. All the extra costs can quickly add up and make the overall site cost more than you expected. Complete a cost analysis before starting your site to have an accurate estimate of the total cost.
Hosting Costs Are Deceptively Expensive
As your site and business scale, so too must your hosting service. The hosting costs for large sites can be just as expensive, if not more so, than using a site builder service. If you don't upgrade your hosting, you could risk your site crashing due to large traffic.
The Ugly Truth Behind Website Builders
While modern website builders make it easier for you to get a site up and running, they come with significant disadvantages that could have a negative impact on your business. Be sure to understand the risks before you start building your site to save your business money and time in the long term.