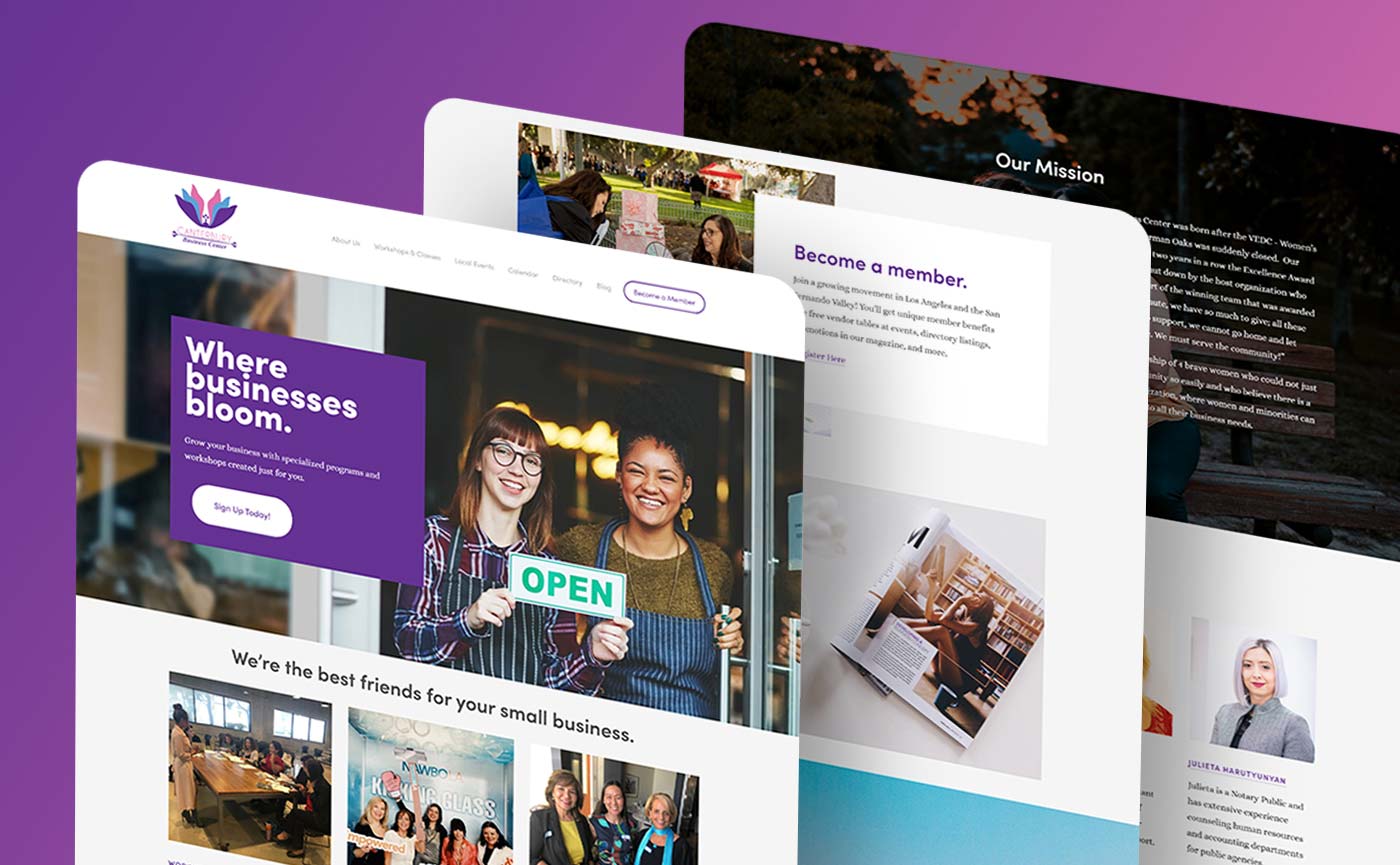 Canterbury Business Center
Brand new website for Canterbury Business Center, a small business non-profit organization in Los Angeles, CA.
New Website Project Highlights
CHIMENTO Agency had the honor of building the new website for Canterbury Business Center, a non-profit organization in Los Angeles helping small business owners in under-privileged communities. Before starting the build, we worked with the client to determine the site's purpose and expectations for each lead generated, focusing on new membership registration and class attendance for our calls-to-action.
Each page acts as a unique landing experience for each visitor, funneling them towards the intended goals and providing additional information as needed. Less than 30 days after launch, membership has already begun to rise and site usership is performing as expected.
CHIMENTO continues to work with CBC staff to provide training courses to members, new marketing content and materials, and ongoing website maintenance and support.
Additional Details
New website designed by CHIMENTO Agency and hosted on Squarespace platform
Full membership features and registration funneled through platform e-commerce tools
Events and workshops appear on main landing pages to drive more traffic and lead generation
Visit site here: CanterburyBusinessCenter.com.